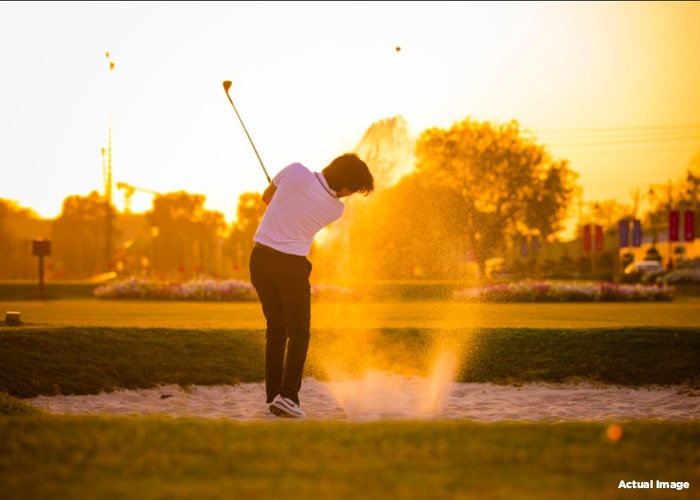 "All work and no play, makes Jack a dull boy," a cliché that stands true in all walks of life. While it is ideal to work hard and conscientiously, it is advised to extract time from the busy schedule for sports and recreational activities. Not only does it rejuvenate the mind but also relaxes it for better all-round productivity. Everyone is entitled to recreation and fun which breaks the monotony of work-life & boosts the mind for a positive outlook. Central Park Sports and recreation activities enable the resident to live a peaceful and relaxed life.
Sports & recreational activities form an integral part of one's day to day life & it should be followed as religiously as the other errands assigned for the day. In today's toiling times, it becomes imperative to indulge in recreational activities &when there isn't much surplus time left for such activities amidst busy schedules, the perfect solution would be to have access to such facilities near your locality. A sports ground, complex or a club near your house saves travel time &reduces the possibilities of procrastination. One can develop a hobby & build upon it and this ease of access is surely an added benefit.
Besides being an advantage to use, prime amenities & facilities in the vicinity enhance the value of the property, making it the most sought-after location. There are a few real-estate property developers that offer townships well equipped with all these amenities, one of which is the Global Premium Township in Sohna; Central Park Flower Valley The township is nestled in the backdrop of the Aravallis and adorned by vibrant flower lanes, making it a scenic destination constituted by a mixed array of residential property asset classes catering to varied customer specifications, making it a scenic destination. Central Park Flower Valley is home to sports academies within the township, namely Golf, Cricket, Lawn Tennis, Badminton, Swimming, Fitness, Yoga, Dance & Acting. These amenities very well take care of one's leisure time with utmost ease and perfection. Central Park increasingly believes in paying close attention to sports activities whilst encouraging and offering these to the full of their capacity.