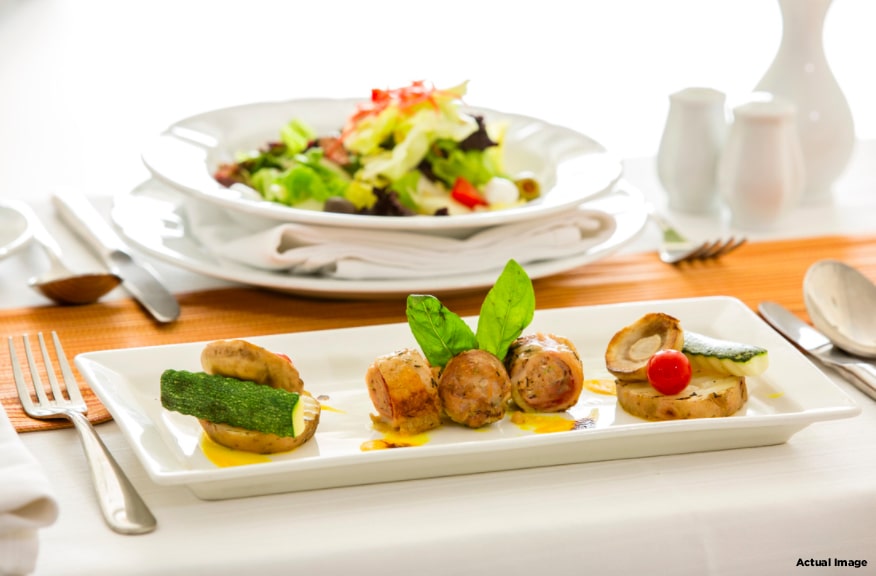 While scrolling through my news feed on social channels, a post from Central Park caught my attention; it was a contest post that talked about clicking a selfie with your spouse and uploading it with a caption. I thought it would be a great idea to take part in the contest and surprise my husband with this gesture on Valentine's Day! Upon reading the giveaway for the winners, I was rather excited. The couple would be granted dinner passes at Da Mauro, the sumptuous Italian Restaurant at Central Park Resorts.
At once, I browsed through my phone's gallery for a perfect selfie of us and uploaded it with a cute caption that I thought described our relationship in the best possible way! As luck may have it, I was chosen as one of the winners. My excitement knew no bounds as I had heard praises about Central Park Resorts from several sources but could never take out time to visit the much-talked-about residential space.
We visited Central Park Resorts in the week that followed the contest. As soon as we got out of our car, a golf cart was waiting for us to be driven around the premises towards Da Mauro Restaurant. While heading to our dinner destination, we witnessed the endless plush greenery, the mesmerizing view of the Grand Fountain, the beautifully lit heart promenade & the aesthetically designed most luxury apartments buildings. The ride lasted for 3-4 minutes, yet the happiness experienced was infinite. The surroundings helped us set the desired mood for dinner which, by now, we felt, was indeed going to supersede our expectations. Upon entering the restaurant, we were greeted by the cordial staff and an alluring table lay in front of us. Saying that the hospitality we received was par excellence, would be an understatement. The food offered to us was a full-course meal and each entree was tastier than the other. Our stomachs were full, but the heart craved for more as we couldn't seem to get enough of the delicious dishes that were being served. The icing on the cake was that the chef who was the creator of these mouth-watering dishes approached us for our review of the food. It is difficult to describe how special we were made to feel right from the beginning. The care & concern reflected in their own special way is unparalleled and to sum up the entire experience, I can undeniably say it was one of the most memorable dates I've been to and one of the best Italian restaurant I've visited!