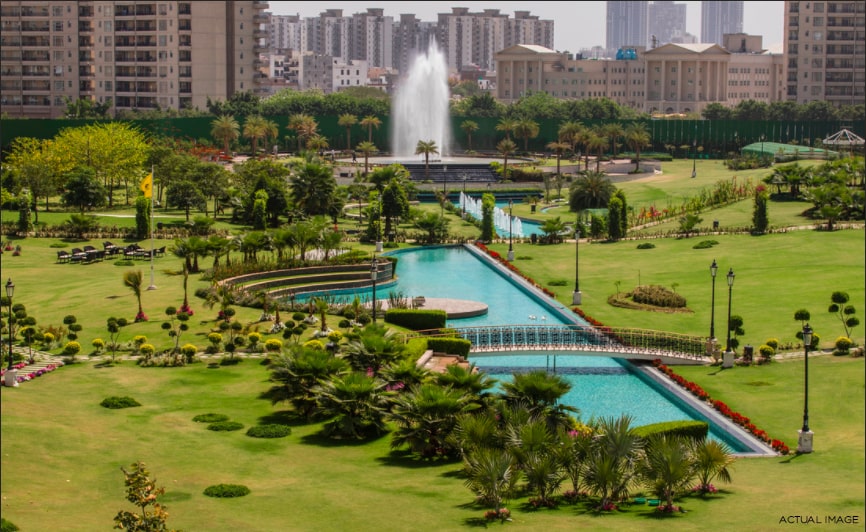 I have been a resident at Central Park Resorts for 2 years now and have been staying here with my husband, daughter – who visits during her summer vacations from her college in Singapore, and a pet who is like family to us. When my daughter decided to pursue her further studies from abroad, we were excited about her decision but at the same time, the thought of staying away from her gave me shivers. Her shifting out meant having to stay in the house alone during the day, as my husband would be out for work. This thought worried me a lot and my husband sensed this concern. At once, he proposed the idea of preponing our plan of shifting to Central Park Resorts next year to shifting next month, and that's exactly what we did! At the time I didn't realise the degree of the difference it would make but I guess my husband knew what was best for me!
After we settled into our new home, gradually I started making friends with ladies in the neighbourhood and passed my time talking to them for hours together, strolling in the Central Greens and walking to the Grand Fountain. .Within no time, I realised I was very happily becoming immersed in this lifestyle that offered so much. My day starts with a yoga session with my husband on our spacious private balcony, followed by breakfast in the cosy dining area. After seeing my husband off with good wishes for the day, I get busy with daily household chores and enjoy watching TV in the living area. Post an afternoon nap, usually, a call from a neighbour wakes me up and we go for a stroll downstairs- that mostly being one of the most enjoyable parts of my day. Walking for an hour, sometimes an hour and a half, we end up talking non-stop like the young teenagers in school amidst nature with the gentle breeze brushing through our hair. I thoroughly enjoy the session and to top it all off, when my daughter complimented me for looking much more fit, my excitement knew no bounds! I was happy that the walk was bringing desired results and keeping me in shape! On weekends, my husband joins me for the walk and is equally happy to walk amidst beautifully manicured surroundings, to interact with the warm residents in next to residential apartments and at times, we even go for a game of Badminton followed by a relishing dinner at Kalyana Sundaram – the South Indian restaurant within the premises. He loves the food & ambience there and often prefers sitting outside for the mesmerizing view in the well-lit lights.
As a mother, I can never stop missing my daughter, but shifting to Central Park Resorts genuinely got rid of my fear of being alone. I am extremely thankful to my husband for making a decision that would truly do wonders for me! I am proud and delighted to be a resident at Central Park Resorts.