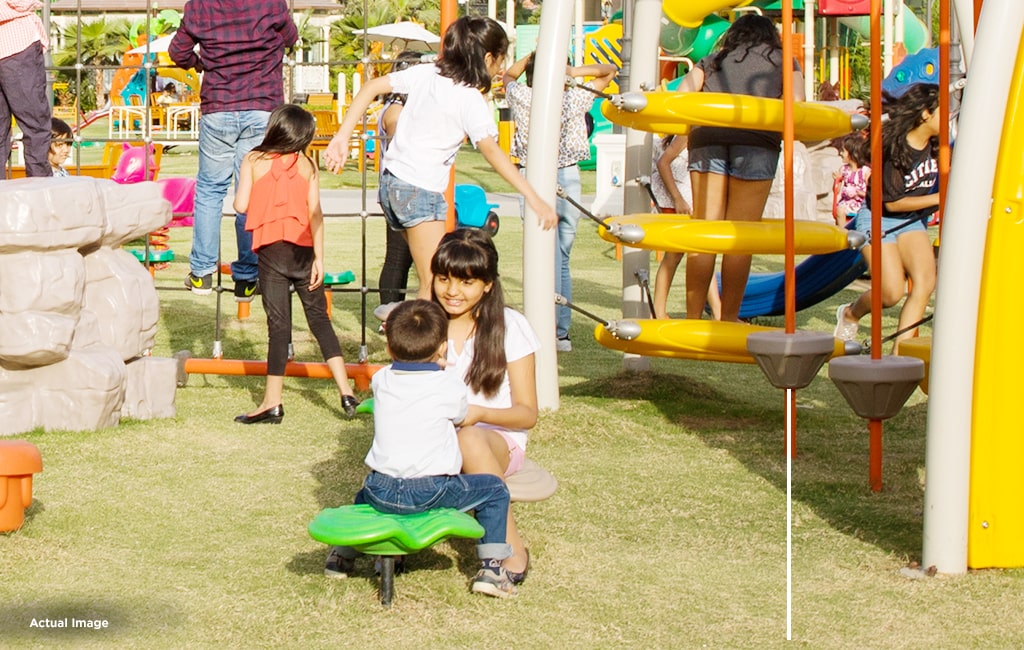 For a parent, there is nothing more satisfying than to see their kids happy and smiling. When a child is in his nascent stage, parents certainly relive their childhood and are reminded of their golden, carefree days.
I, myself, am a father of a 5-year-old son who is full of energy and really keeps us active most of the time! Humming rhymes, playing games and sleeping beside his mother are favourite parts of his routine. Not to forget the excitement and happiness he experiences in the magical land of swings.
I am elated to be a resident at The Resorts, Central Park, that offers endless amenities and facilities for a luxurious living keeping in mind the needs of all age groups. My son started playing at the Children's Amusement Park nestled inside the safe premises of Central Park Resorts and enjoys every second of it. From practicing the alphabet that he recently learnt at school he now sings laurels of the amazing terra aqua park at Central Park Resorts. He has perfected the art of convincing his mother ever so frequently, to escort him to the amusement park – it is that 1 hour of his day that he loves and cherishes the most. Just like him, there are other kids following a similar routine. It was just a matter of days before the children started playing with one another on a daily basis and started talking to each other and building friendships. It is, indeed, a happy feeling to see your son make friends with the other kids and just like we've all had a first special friend, he seems to have found another child he can call his first friend at Central Park Resorts. Besides taking turns on the swings and playing on the slide, they have also started to walk hand-in-hand towards the candy shop for a delicious dessert. On Sundays, they meet in the morning beside the fish pond and discuss topics they consider top secret! At times, they even go cycling together, a sport they've recently learnt. They have also made plans to invite each other for their birthday parties – celebrated at the candy shop. During the upcoming vacations, they have planned to learn swimming together from the coach at the pool in Central Park Resorts. It seems they really have their schedules full!
My son is happy and we as parents are delighted to see him make and play with friends in a perfectly secure surrounding. I hope this friendship of theirs that started at the Children's Amusement Park nurtures at the Central Park Resorts and blooms further into a bond of a lifetime. We couldn't have asked for a better community to be a part of!