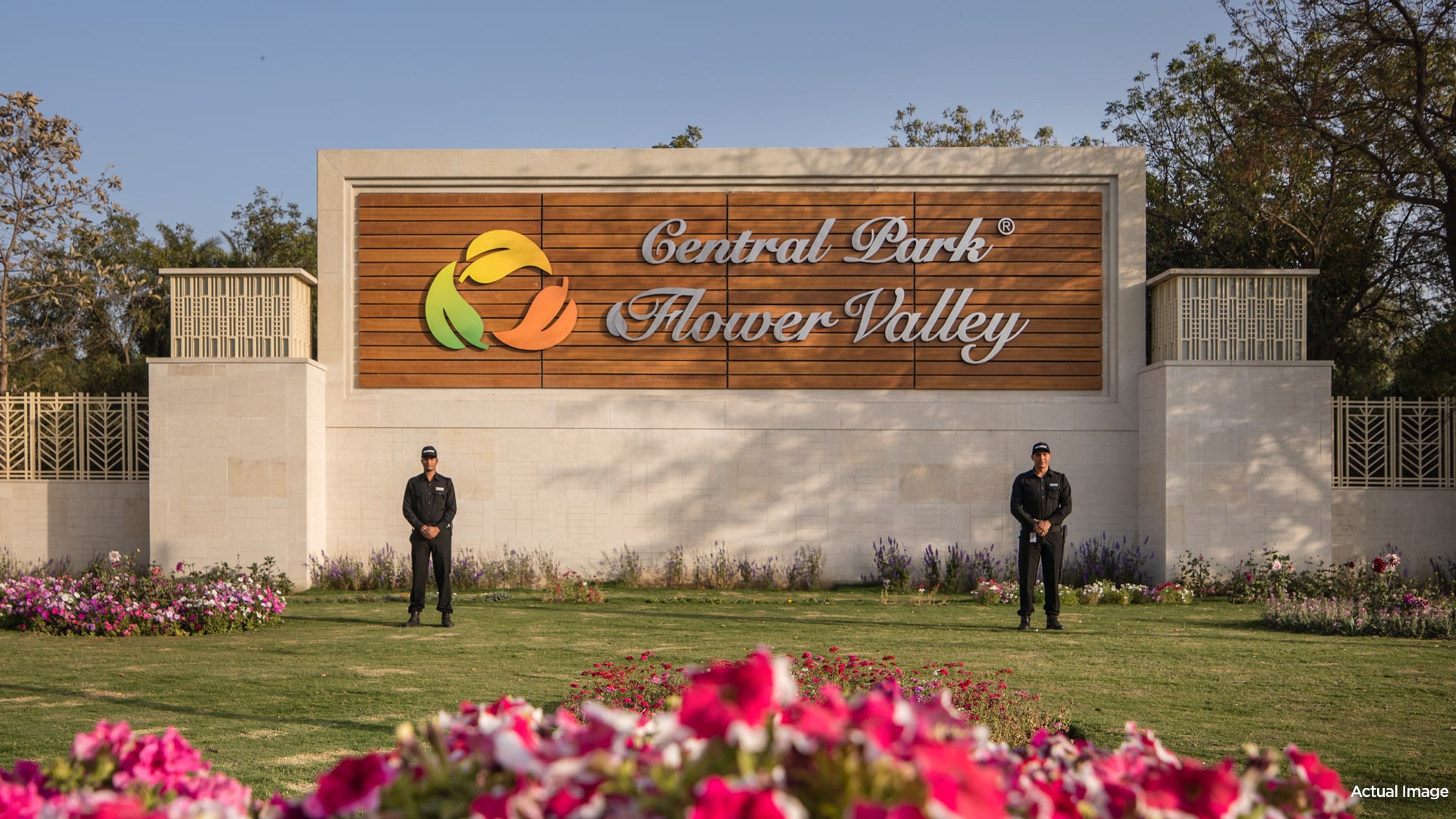 Central Park Flower Valley is one of the most sought-after townships Aand premium apartments in South of Gurugram. The construction is in full swing and the glimpse of widespread greenery can be seen from outside the premises as well. The Aravallis in the backdrop & peaceful surroundings urged me to visit Central Park Flower Valley. On the following weekend, my husband & I booked a visit and I am glad to have taken that decision. The township offers much more than I could have ever imagined, and they've clearly gone a step ahead in customer experience. Besides the innumerous amenities & facilities they offer, there are 6 different types of asset-classes, suiting the requirements of everyone. They are as follows:
Flamingo Floors
These are 2/3 BHK independent private floors with modern details and picturesque views of landscaped gardens. Low-rise luxury apartments in a ground +2 floors setting beautifully capture the cosy, comfortable & classy essence of a homely environment. It is an ideal home one dreams of building memories in.
Cerise Floors
Cerise Floors are low-rise air-conditioned floors with a private terrace & elevator that boasts of modern specifications and stylish interiors. These 3 BHK floors exist in a stilt +4 setting that imparts a calm & homely feeling upon entering the spaces & bring a smile on the face.
Aqua Front Towers
These 3/4 BHK apartments overlook the plush greenery of Central Park Flower Valley & are a perfect example of high-rise Luxury modern apartments with extraordinary specifications. This is the dream abode for those who wish to live luxuriously in high-rise towers.
Fleur Villas
These grand & luxurious 3/4/5 & 6 BHK villas re-define the meaning of concept living with the mesmerizing view of Aravallis, widespread greenery & uber-stylish interiors. If you want to live the magnificent villa-life and experience the grandeur, fleur villas are just the right choice.
The Room
The air-conditioned single & double suites are ideal for single individuals or couples, entrepreneurs & students. These fully-serviced studio apartments have experienced tremendous success at Central Park Resorts after which they were they were reconstructed at Central Park Flower Valley.
Mikasa Plots
These plots let the owner design their own heaven exactly the way they like. With impressive greenery & spacious surroundings, plots are available as per sizes.
The thoughtful segregation of residential properties speaks volumes of the brand that believes in a customer-first approach. I am impressed by Central Park and hope to buy a house there in future.