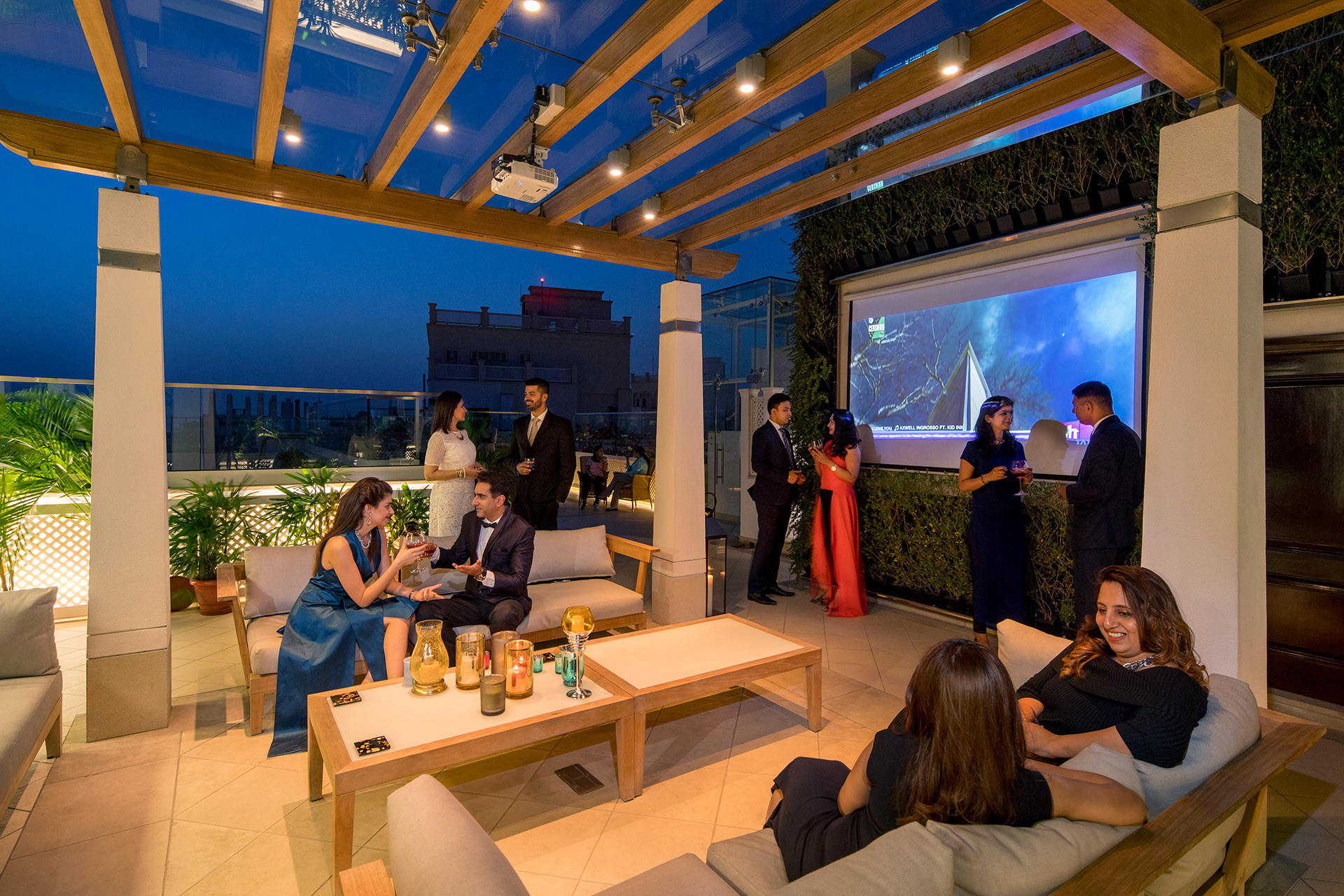 A personal abode that defines the highest form of luxury is a dream for everyone and owning one is a reality for a few.
Central Park Resorts Sky Villas: Luxury Mansions in the sky that offers matchless resort life that one can only imagine. These resplendent 4 BHK villa penthouses that are an epitome of extraordinary are known as Sky Villas. These are fully furnished, ready to move in luxury villas that have been creatively conceptualized to match up with the expectations of super-elite classes. The villas sit on the top of the building like a crown jewel, exuding high-end luxury befitting the owners' refined taste and achievement.
Every Sky Villa welcomes its resident with unique sets of design that meets one's desire. These are handcrafted with every minute detail that reflects the perfect marriage of contemporary artwork fused with a classic design.
To fill your life with more magic, these exquisitely crafted luxury villas in Gurgaon offer 9 levels of luxury that makes them different from other penthouses.
9 levels of luxury
Drive to your apartment through a stunning International Tunnel Driveway
Begin your journey to home with a 7-star reception that resembles the luxury hotel lobbies
The master suite where you can relax and find peace
A private deck designed for your leisure time
White-Glove Services; a chef on call that caters to guests, efficient housekeeping to keep the home spic and span, a resourceful concierge that helps with every eventuality from travel reservations to last-minute deliveries and everything in between
Recreational facility for the next generation
Extravagant ClubCapri, a four floors magnificence to bring the best for residents
Basement – Equipped with a squash court, juice bar, a snooker/billiards room
Ground floor – Multi-purpose banquet hall, indoor swimming pool, and a bar
First floor – Belleza Salon & Spa
Mini theater – Capri Teatro Cinema, card room – D' Carta Room
Private dining area with terrace garden and smoking lounge.
Well-stocked Anacapri library
Second floor – Palestra gym, and the vast rooftop swimming pool – Capri D'Acqua
Resort life that offers the unique proposition to live-in-a-resort with world-class amenities
Luxurious spaces where you can host a gathering
Adding to the plethora of luxury amenities, they also offer 24*7 security system, multi-cuisine restaurants, convenient stores, and likewise. to meet every expectation of one's life. The Sky Villas ensures that one does not need to step out of the condominium, as they are masterly planned. The splendor of this Luxury Penthouse in Gurgaon is augmented by service standards you would expect in a 7-star hotel. Living here is similar to the king-size life that speaks of international standards.
These super-luxury 4 BHK villas are located at Central Park Resorts, Sector 48, Sohna Road, Gurugram, with its proximity to all the important landmarks. The Central Park Resorts'lush greenery, dotted water bodies, and large fountains keep the view refreshing and attractive. To sum it up, owning a residential address in the lap of luxury at Central Park Resorts Sky Villas is a huge sense of pride and a top-of-the-world feeling.
Please like and follow us