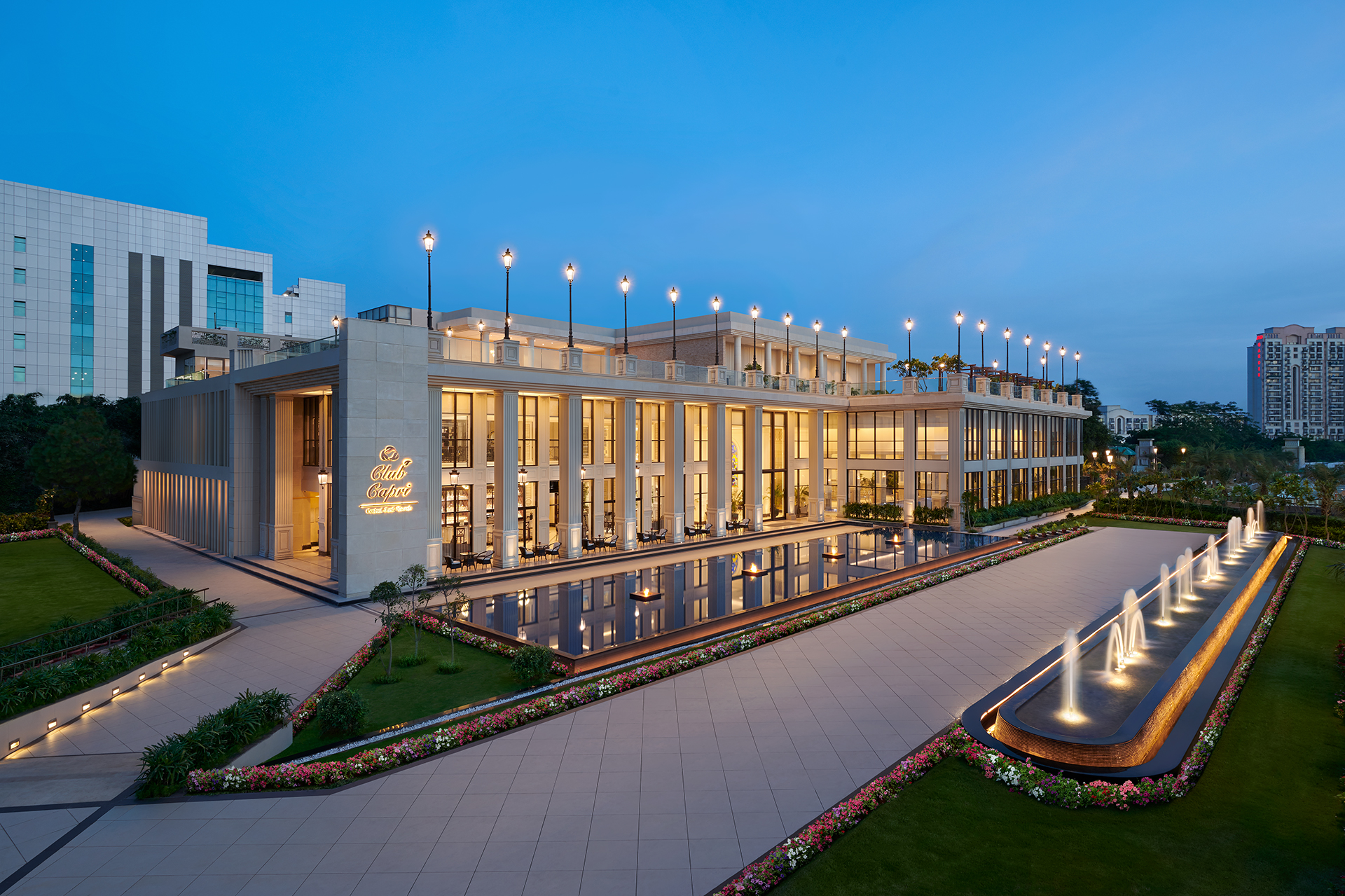 Amidst our busy lives, a relaxing Sunday is what we all crave for. Nothing compares to a feeling of enjoying a day with your loved ones in the most comfortable place called home. Being a resident at Central Park Resorts Gurgaon, I've always enjoyed strolling in the Central Greens on a quiet Sunday morning with my husband along with my neighbours. That one hour of being together helped us get refreshed and energized in more ways than one. Not only were we able to inculcate a healthy habit, but it was the best ambience to talk to each other, share a moment of laughter and discuss each other's lives. Quite honestly, this it isn't always easy to catch up like this during the week.
To add to my weekly dose of excitement,Central Park Resorts initiated a wonderful new addition that has made my Sundays even more special and memorable. One fine day I received a mail from the team at Central Park informing me about the Brunch facility which will be organized at Club Capri on Sundays, for the residents. My neighbours and I were eagerly looking forward to the Brunch and once we attended, I can safely say it exceeded our expectations.
The following Sunday we headed over for the brunch to Club Capri post our morning walk ritual and we simply loved it. The lavish spread of food cooked perfectly by the chefs left us praising them for the mouthwatering dishes. The immense variety to choose from, a perfect view of the Capri Lawns, soothing music playing in the background and great company – wow! What more can one ask for? It was so dreamy, relaxing and memorable. I loved the overall experience which was very well planned and executed and I am eager to relish this Sunday Brunch every week, to give even more meaning to our weekend.