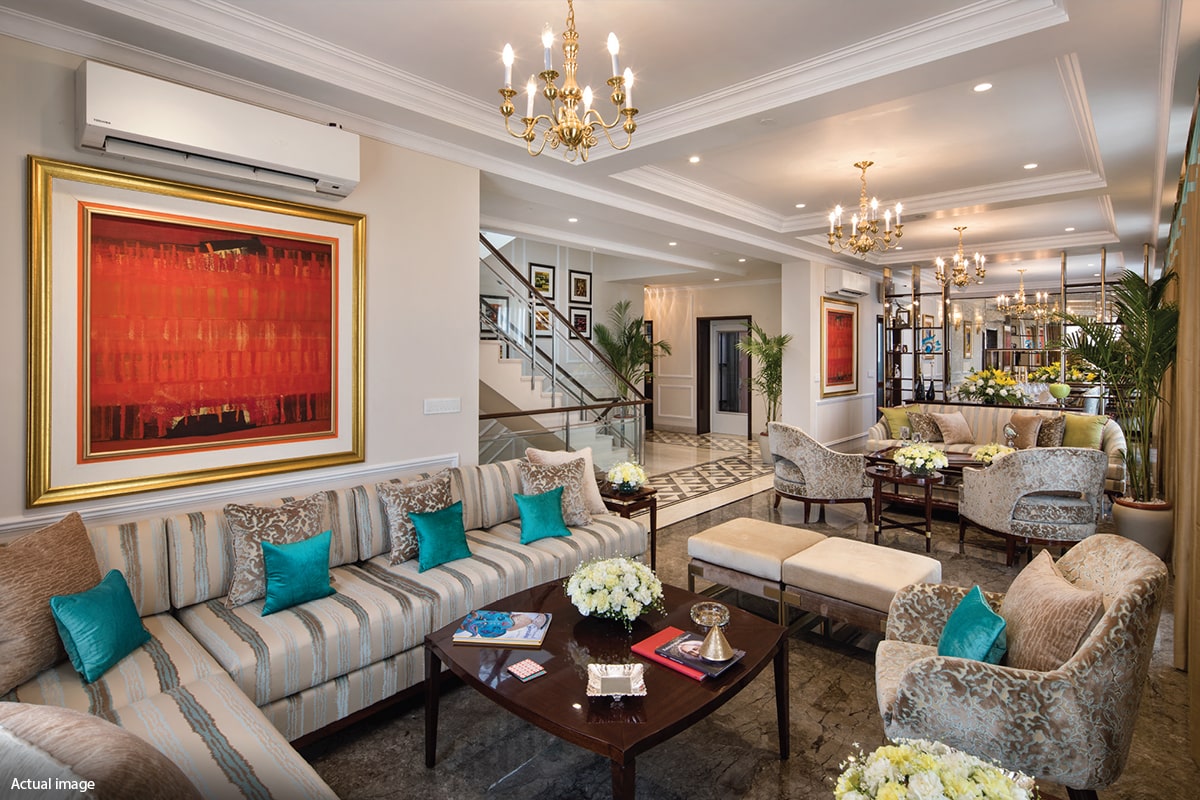 As we embark on 2018, there is a multitude of changes and trends in the real estate market that will impact all aspects of the industry. The growing preference for renting or leasing a house for various accommodation reasons – corporate or residential apartments, is reshaping the way this sector is moving ahead. Home-owners have found a better profitable option of commercializing their investment, whereas the tenants are considering it as a smarter and cheaper alternative to save bigger on short-term basis depending on needs and conveniences while enjoying almost all the similar facilities. Although both leasing and buying have their own sets of financial advantages, leasing does appear to have an edge when the budget is restrained temporarily. Moreover, the other tremendous financial benefits to leasing include no maintenance costs or repair bills, no hassle of paying real estate taxes, no stress of down payment, no fluctuating rate throughout agreement period, low utility costs, and many more. Another important aspect is that property values go up and down, and while this may affect homeowners in a big way, it affects renters substantially less, if at all.
Above all, as the lifestyle values and concepts of any modern upper-middle-class citizen are changing fast, aspirations are redefining the ways and availability to lease in. One doesn't have to think of compromises with space, location, neighbourhood or amenities to access with privilege. Luxury apartments on lease by premium developers cover them all for you. Let's deep dive into Central Park Resorts where you can rent in comfortably as well as enjoy a high life uncompromised on luxury.
Central Park Resorts is one of the most sought-after residences of Delhi-NCR. Living there imparts a lifestyle dipped in luxury and comfort. While one has the option of buying a property of their choice, whether 2BHK, 4BHK or penthouse at Central Park Resorts and be a proud owner, one also has the alternative of leasing a house. The esteemed customers looking to lease can experience & enjoy the ample services, amenities & benefits by simply moving into the house with their luggage.
The vast options make it a perfect destination of home-leasing, which suits every requirement. The hassle-free services for utmost convenience such as housekeeping, laundry, chef-on-call, car wash, provision of a salon, pharmacy and grocery stores save immense time, especially for a corporate individual who has limited time for personal work in the first place. Located at a prime location of Gurugram, with important places in the vicinity, Central Park becomes a preferred choice of residence. The seamless connectivity of Central Park Resorts & The Room to the other places of Delhi-NCR is certainly an added benefit. The house you lease at Central Park Resorts will grant you a wholesome life, being entitled to world-class amenities and receiving a well-furnished apartments Gurgaon. Home to over 200 ex-pats across nationalities, it also offers the right quality of the neighbourhood and a lavish lifestyle with a touch of extraordinary. To top it off, the latest attraction is the all-new Club Capri, a four floored magnificence that brings the best of the world to its valued residents.
For special corporate deals, Central Park has been one of the first pioneers in establishing a leasing desk helpline to assist investors as well as corporates, offers customized deals that impart a one-stop solution with respect to all leasing requirements. The customer is bound to receive what is promised to them in terms of quality & services. The rentals have increased from 35-90 per sq. ft. despite the market conditions, reaping a manifold return on investment. Even the big industry giants like Maruti, Honda, Panasonic, Samsung and Japan Railways (to name a few) have taken apartments on lease while trusting our aim of enhancing one's life. Thus, leasing a house at Central Park Resorts becomes a win-win situation for the customers as it caters to each of their requirements with care that ensures a memorable & happy stay.