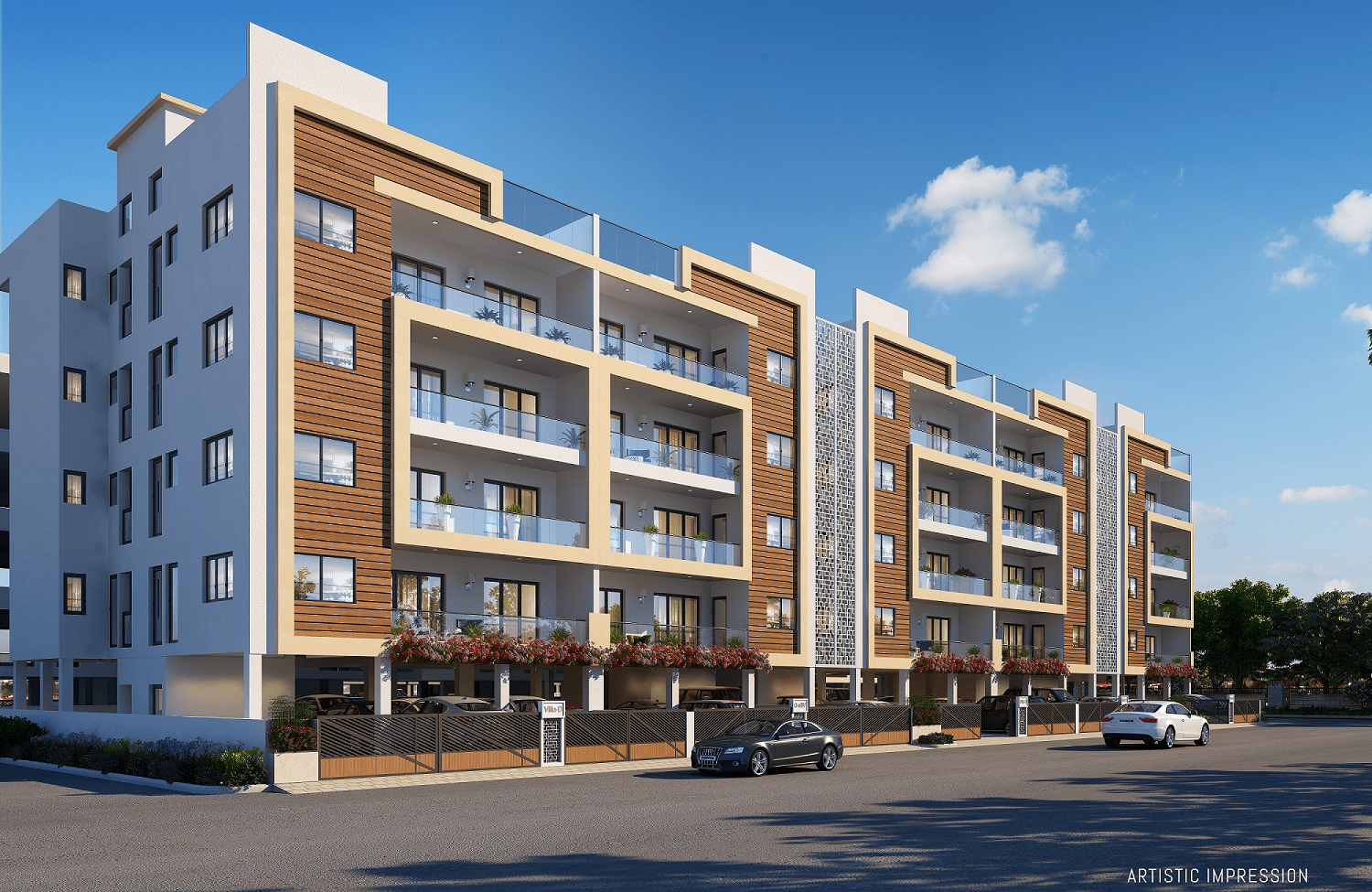 At every stage of life, we keep looking for new ways to constantly evolve and give new dimensions to our lifestyle. Our investments often define our thoughts and reflect our persona. Whether we are investing in a luxury car or watch, or whether we are investing in a luxury residential apartments. In line with this, if you wish to define your taste of class and choice, then invest in a Clover Floors at Flower Valley.
These private residential apartments at Sohna Road are independent floors by Central Park , symbolized by a four-leaved Clover – a symbol of good luck. So why not invest in a property that will bring good luck to your life? These constitute a fine blend of technology and luxury giving a smart way of living.
Every part of this four-leaved clover describes-
Independent Living with one floor
Promising Flower Valley Township
Fully equipped smart homes
Fully air-conditioned 4BHK floors
Imagine residing in a luxurious home that gives a spacious living experience. Now, let us go through the 5 reasons that make Clover Floor a right investment:
1. Intelligent Homes – The Future of Living:
Every floor at Clover Floors is a precise example of intelligent living; integrated fans, ACs, lights, video-door phones, panic buttons and smoke sensors, with third-party automation devices such as Amazon Alexa and Echo Dot, provide greater control and convenience. One can experience the luxury of enhanced security and safety, entertainment and convenience.
2. Spacious 4BHK Floors-
This 4BHK Floors project is spread across 400 sq. yds. and each floor is loaded with a host of modern amenities and a spacious area. These are fully air-conditioned and ensure complete comfort and a luxury experience. An interesting part of Clover Floors is that you can set the temperature of your home via home automation, through voice and mobile apps. This shows that the Central Park has left no stone unturned to offer complete luxury properties.
3. The Combination of Modern living and Natural Goodness-
Constructed at a strategic location surrounded by beautiful scenery, the Clover Floors asset of Flower Valley comprises of ready-to-experience multi-luxury amenities includes Foot Spa, Flora Fountain, Golf Putting & Chipping, Club, and Fitness Center. The Al Capone Multi-Cuisine Restaurant is yet another amenity available in the premise.
4. Striking balance between Mind, Body, and Soul-
In a city like Gurugram where getting peace of mind and soul is a luxury in itself. This is why with Clover Floors, Central Park has raised the bar of quality and relaxed living. The real estate projects comprises of 45 wellness features that will definitely rejuvenate the mind, body, and soul. From physical fitness to luxury living, Clover Floors is the fine balance of modern living.
5. Location Advantage:
35 minutes from Delhi International Airport
20 minutes from the posh residential location
Close to retail, healthcare and hotels
Close to good connectivity
Also, the most awaited Rajiv Chowk- Sohna Highway upgrade work commenced from 10th Oct, 2018 which will reduce the travel time. Moreover, the 15 mins connectivity from Central Park Resorts to Flower Valley via an upgraded highway gives a strategic location benefit.
The Clover Floors by Central Park at Sohna is a benchmark in luxury living. With this independent luxury floor project, Central Park has delivered the best residential living project in the midst of cluttered Gurugram. This is certainly the best investment you can go forward with. The price of each apartment starts from Rs 2Cr. So book your heavenly abode now for luxury living tomorrow.