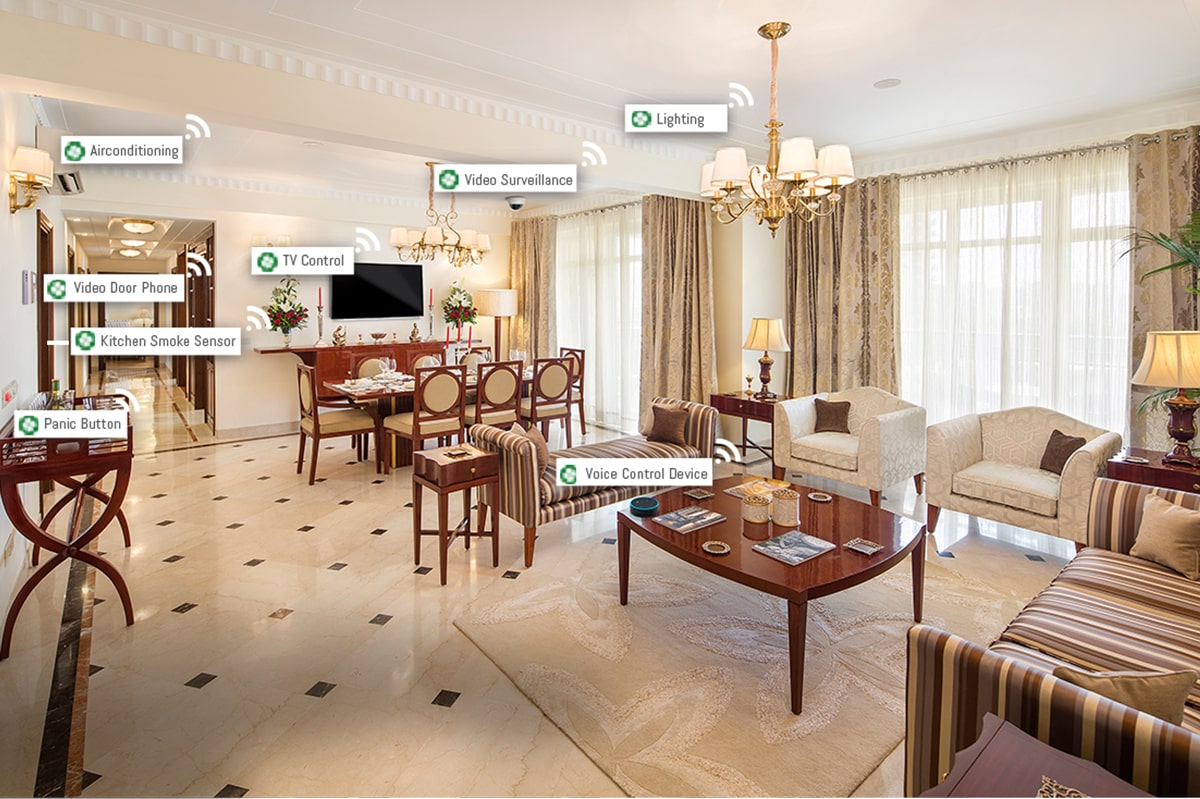 With the advent of science and technology in the current scenario, our generation is witnessing a transformation and a glimpse of the futuristic world. As technological innovation has started to penetrate in our lives, our interests and demands for high-tech living have also evolved. Now, it is more of a trend instead of a dire need to have 'smart' things. With the onset of Artificial Intelligence, our demands are expanding from smartphones to intelligent luxury homes.
Today we are experiencing a new era of the Internet of Things (IoT), where many electronic devices surrounding us are interconnected by a network. In homes, it refers to a residence equipped with a communication network, high-tech household devices and sensors which can be remotely accessed.
Home Automation: A smart way of living
Adding automation to a home enhances the living experience of a resident. It not only simplifies your life but also brings security, convenience and safety to your home. Our luxury modern homes will be safe and secure than before. Let's have a look at these automated solutions:
Safety and security sensors: Get to know if there is any smoke or gas leak or if there is door intrusion, glass break and beam detectors through an alarm or a smart app notification.
Advanced security camera: Keep an eye on your home 24/7 from anywhere with a simple click on your device (phone or laptop).
Video door phones: Screen your visitors through an indoor monitor or a smart-app on your device.
Homes controlled by voice: Turn on/off multiple devices in your home through voice command.
Single-button home themes: Customize your home profile as per your mood.
Schedule multiple devices: Schedule multiple devices of your home like lights, fans, and air conditioners to switch on/off at a specific time.
Intelligent air-conditioning controls: Control your AC through a smart app on your device.
Sensor control of lighting & devices: No need to worry about lights and exhaust fans, they will get turned on/off automatically based on movements and presence.
Remote control door locks: Open door locks with a simple click or swipe on your device.
Panic buttons & smoke sensors: For improved safety and security, panic buttons & smoke sensors will cause an alert to avoid unforeseen circumstances
As the world is transforming at a rapid pace with science and technology, it has become more important for one to change with time. While keeping the evolution and human interests in mind, Central Park is also moving ahead with the change and stands amongst the leaders of real estate developers in the market. Our premium flats for sale in central park is offering all the latest technologies for the safety and security of the resident.