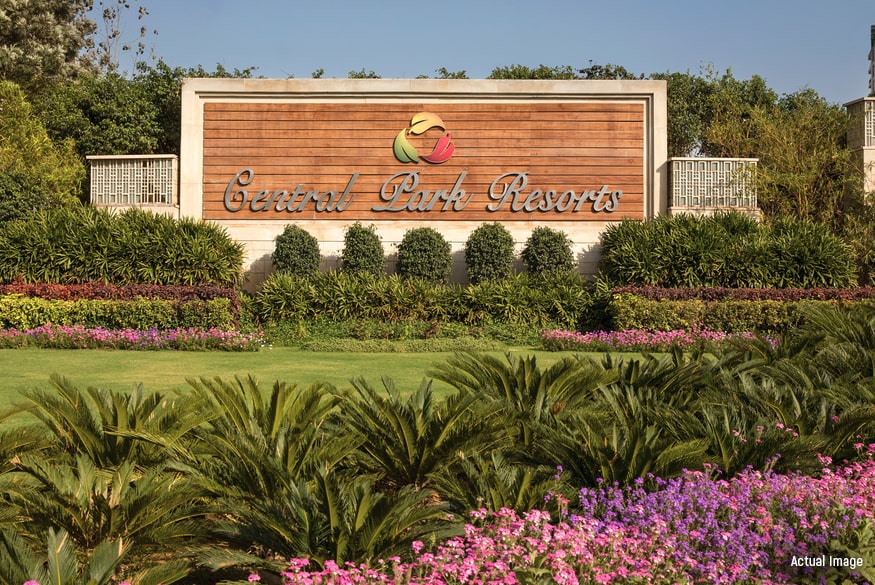 Being a resident of Central Park Resorts for the past two years, I can assure without a doubt that it is the best residence available. There hasn't been a single day when I have doubted my choice of shifting here. I reside here with my husband, who is travelling abroad on most days of the month for work commitments. Initially, I was sceptical about finalizing a new house which offers assurance, amenities & safety in my husband's absence, but staying at Central Park Resorts, all my worries have taken a back seat.
Central Park hasn't failed to impress me with their ongoing developments that enhance the customer experience day by day. I can recall so many incidents when I required something and being alone, I couldn't travel far off and Central Park has fulfilled the needs in a jiffy. Once my friend called up inviting me for a get-together lunch and she was sorry for calling up at the last moment. I readily agreed but was in a fix about my unruly hair; I rushed to the salon on the premises and managed to go for the lunch in an hour's time. Voila! That was quick, convenient and required no planning.
Another time, my 10-year-old niece was visiting me for a week and she fell ill due to food poisoning. Not only was I worried about her but didn't want to make her travel to see a doctor. I decided to seek an appointment with the doctor-on-call and he came home to visit my niece. It proved to be beneficial as he prescribed medicine and she recovered soon enough, without her bearing the burden of travelling in the heat. Central Park residential homes is available with all the facilities at any time needed for a human being.
Not to mention, I love cooking and experimenting with dishes and grocery stores perfectly cater to my hobby. Whenever I require ingredients and items for the dish, I simply walk until the stores to divulge into a wide range of eatables. Going to these stores has become one of my regular chores and the convenience it brings is truly unmatched.
I am thankful to Central Park for thinking about the residents' needs and ensuring a smooth and flawless stay!