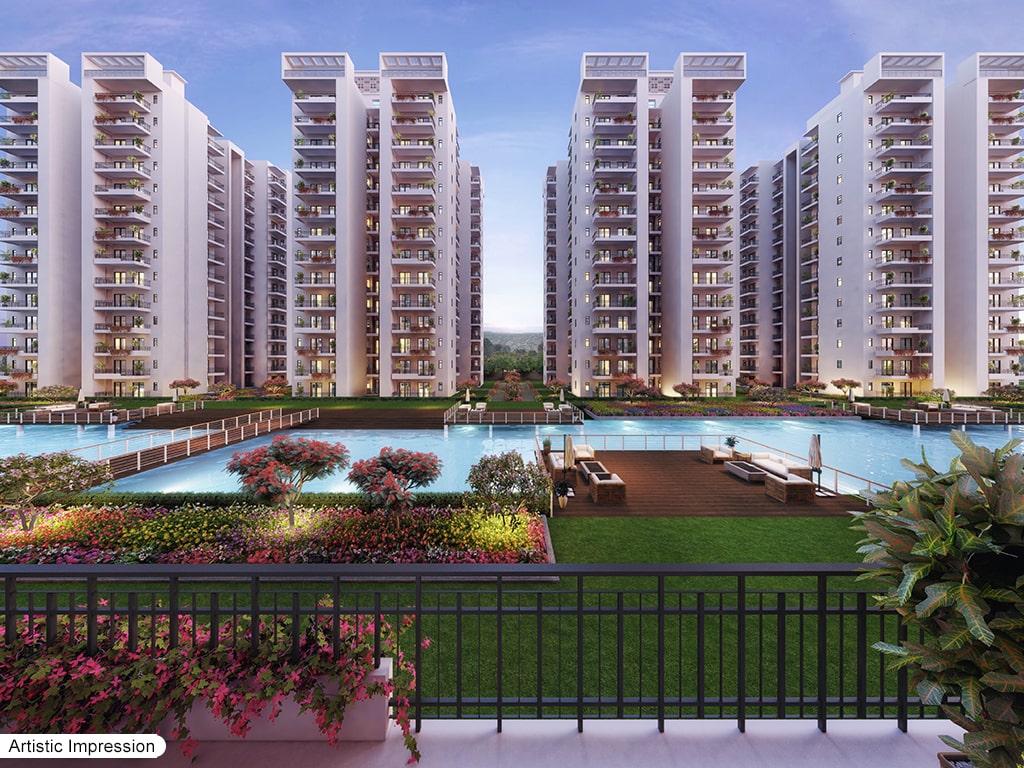 I was looking for a luxury home to invest in and it is a difficult task to finalize one that you can make up your mind for and that assures you of the comforts and luxuries of life. Honestly speaking, there were not too many specifications that I desired in particular, as I wasn't sure of what I was looking for. After visiting a few apartments, I chanced upon Aqua Front Towers at Central Park Flower Valley.
Upon visiting, I realized the speedy construction taking place in full swing. The high-rise tower was being constructed and the developers promised possession in 2022. The man-made water body facing the towers brought a smile on my face as I imagined myself standing at the balcony and overlooking the serene water and mesmerising view of Flower Valley. Another factor that appealed to me was the location, which was away from the hustle-bustle of the city with the Aravalli hills in the backdrop. Not to forget the widespread greenery and flower lanes, a step closer to nature surrounding you with immense positivity. Adding to the goodness, I was delighted to be informed about the amenities being offered along with the residential apartments. The sports complex, swimming pool, children's amusement park, multi-cuisine restaurants and the spa are some of the comforts that residents can avail to within the premises. The list of pros wasn't a short one for sure, and I was truly in awe of Central Park Flower Valley that offered everything that one required for a happy living.
Upon enquiring about the rates, I was glad to know that it was well within the budget I was aiming at and the return was highly beneficial. The very next day I visited Aqua Front Towers with my parents so that they could give their opinion as well and hopefully seal my decision. As expected, they loved it equally and were extremely happy with my decision. I booked the flat immediately and on the following weekend I even planned a dinner party for my friends and family at Al-Capone – the multi-cuisine restaurant in the premises. I am assured of my decision and hope 2022 comes soon!