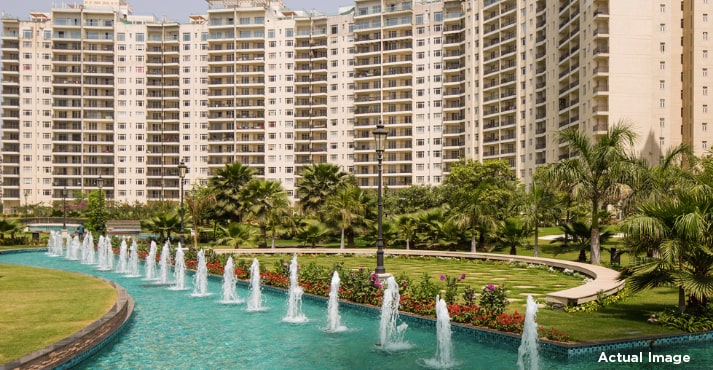 Monsoon is gradually washing away the effect of the scorching heat in North India and everyone is taking a sigh of relief. Even though it hasn't begun in full swing, a little shower every other day brings a smile on our faces as the temperature drops.
Monsoon is undoubtedly my favourite season and being a resident at Central Park enhances my excitement of rejoicing in the weather. The mesmerizing view from the balcony and the sound of pouring rain makes me flutter with joy. The day before yesterday it rained cats and dogs in the afternoon and when the evening dawned, there was a pleasant breeze blowing continuously. I pulled a recliner to my balcony and sat there alone for an hour – it was the most serene experience. I was captivated by the fascinating scenery that lay ahead of me. The widespread greenery of the Central Greens seemed to have become brighter as the droplets of water had washed away the dullness and the trees were swinging away to glory as if enjoying the lovely weather themselves. Children were rushing towards the sports field to play and their laughter was the perfect analogy of the happiness brought about by the rain. A group of ladies were strolling near the Heart Promenade and clicking candid photos of each other with flowers in the backdrop and their hair flying in the cool breeze. A wave of cheer was in the air as families flocked out to their balconies and were chattering amongst each other mostly over the weather that was draped with contagious positivity.
It was an unusual occurrence that rejuvenated me, which was a perfect break from the monotony of laziness and burning heat. My spirit has really been lifted! Thanks to the pleasant weather and I am hoping for another day of rain so that I can re-live the moments from the spacious balcony of my home at Central Park Resorts.